Weekly Roundup for April 28: Catch up on Celebrity Gossip, TV Recaps, Exclusives and our Shade of th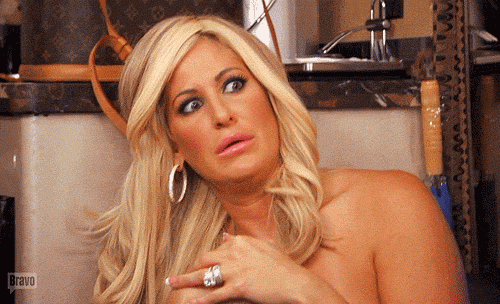 Have you missed out on any of the piping hot tea we've spilled in the last week? Good Tea has got you covered! Now you can check out the list below and catch up on anything you've missed. Like our celebrity and real housewives gossip, exclusive tea, TV recaps and our shade of the wee
Shade of the Week
Exclusives
The Real Housewives Of Atlanta: Season 10 Cast Ranked!
The Real Housewives of Beverly Hills: Season 8 Cast Ranked!
The Biggest Reality TV Cheating Scandals​
Fashion Police
RHOA Season 10 Reunion Fashion Roundup
RHOBH Season 8 Reunion Fashion Roundup
TV Recaps
RHOA Reunion Recap: Wig's Funeral
Vanderpump Rules Recap: The Breakup
RHOBH Reunion Recap: Gaslighting
RHONY Recap: Liar, Liar Hoe On Fire
Southern Charm Recap: The New Kathryn
Celebrity Gossip
Tristan Thompson Spotted Flirting With Girls On NBA All-Star Weekend
Lisa Vanderpump Allegedly Sabotaged Brandi Glanville's Podcast
Tristan Thompson Slid Into Girls DMs To Cheat On Khloe Kardashian
Kim Zolciak's Former Lesbian Lover Blasts Her After RHOA Reunion
Sarah Jessica Parker Claims There Was "No Catfight" Between Her and Kim Cattrall
Kanye West's Team Think Erratic Behavior Could Lead To Another Breakdown
Kim Zolciak Stopped Filming Don't Be Tardy
Thanks Lea Black For Your Good Tea Shoutout!
Kim Kardashian Breaks Her Silence On The Tristan Thompson Scandal