Weekly Roundup for January 20: Catch up on Celebrity Gossip, TV Recaps, Exclusives and our Shade of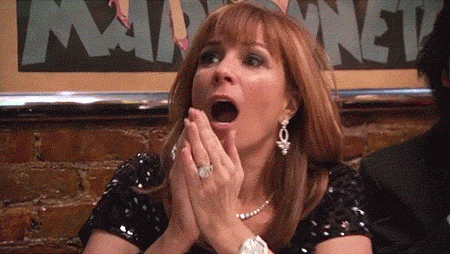 Have you missed out on any of the piping hot tea we've spilled in the last week? Good Tea has got you covered! Now you can check out the list below and catch up on anything you've missed. Like our celebrity and real housewives gossip, exclusive tea, TV recaps and our shade of the week!
Shade of the Week
Exclusives
The Real Housewives of New Jersey Cast: Season 8 Cast Ranked
Kim D Alleges At The Upcoming Reunion That Teresa Giudice & Melissa Gorga Had Affairs!
The Only Way That RHOC Season 13 Will Work
Fashion Police
RHONJ Season 8 Reunion Fashion Roundup
TV Recaps
Vanderpump Rules: See You Next Tuesday
Celebrity Gossip
Jill Zarin's Husband Bobby Has Died
Scott Disick Is Producing A Reality Show With Tyga Starring Sofia Richie
Did Bethenny Frankel & Jill Zarin Make Peace At Bobby's Funeral?
Kim Kardashian & Kanye West's Surrogate Gave Birth To Their Third Baby
Kendall Jenner's Boyfriend Blake Griffin Was Spotted With Another Woman
Kim Kardashian & Kris Jenner Won Their Legal Battle Against Blac Chyna
Thomas Ravenel Attacks Bravo In A Bid To Get Fired From Southern Charm
Jersey Shore Cast Starts Filming While The Situation Pleads Guilty! Will He Be On The Reboot?
Abby Lee Miller Is Getting Out Of Jail Early